Stormhoek Cape Rosé
2020

Love our planet is an initiative by Stormhoek to help preserve and care for the environment and our planet. Because being good is not good enough! Each wine in the range will have a specific certification - Fair-trade, Organic, IPW or Wieta.


This Rosé is Organic certified.


The Wine
This wine is produced from ORGANIC CERTIFIED grapes sourced in the Western Cape which enjoys a mediterranean style climate.. The vineyards are 12-18 years old with hutton and clay soils. The vineyards are planted at 3,000 vines per hectare and are irrigated.


Harvest Overview
The grapes are handpicked and machine harvested in February. Yields are 8-14 tonnes per hectare.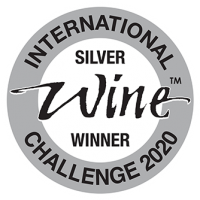 International Wine Challenge
Silver (2019 Vintage)